The Bestiary that took me 14 months to launch
It seems like another lifetime ago that I started on this project, but today I'm thrilled to announce that my first Mörk Borg bestiary has launched on DriveThruRPG!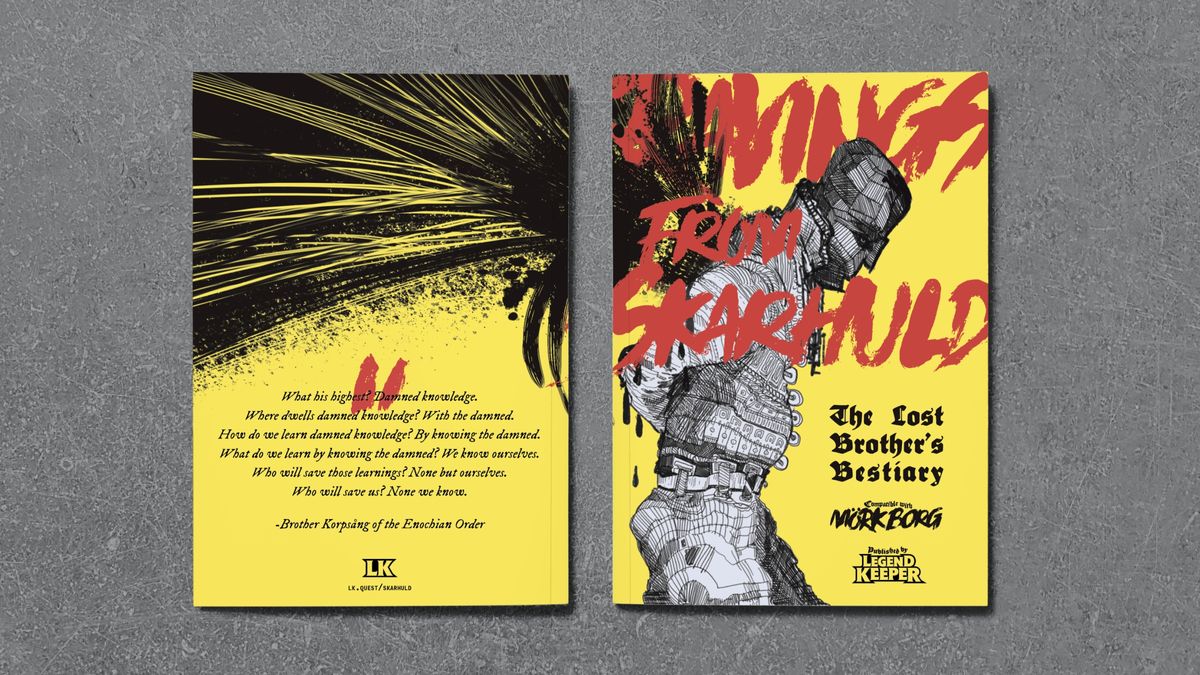 It seems like another lifetime ago that I started on this project, but today I'm thrilled to announce that my first Mörk Borg bestiary has launched on DriveThruRPG!
LegendKeeper helped fund the final production of the project and is the official publisher for Ravings from Skarhuld: The Lost Brother's Bestiary.
You can read more about it and get your copy here (includes a 33% discount until May 1).
Since the LegendKeeper Blog already talks about the final product, I want to take this opportunity to reflect on the unexpected journey that delayed the launch for so long.
The Fates care not for your plans
This project began in February 2021 with a dream of the direction I could take Sword & Source. I even wrote a blog post outlining my plan and my aspirations for this project. Here's an excerpt from the introduction:
I started Sword & Source to help independent creators in TTRPGs. I plan to do this by learning what's causing them problems, and then building tools or resources to make their lives easier and their businesses more profitable.

When I started looking at marketplaces like DriveThruRPG, DM's Guild, Roll20, etc. I realized I had a problem. Or rather I did not have a problem. TTRPG creators are publishing their work on these marketplaces every day - but I am not. The reason is simple: I am a software developer, not a game designer. I realized I needed to develop more empathy in order to better serve this community. I decided that I would walk a mile in their shoes by publishing something myself. I want to make their problems my problems.

And so this project was born. I will create and publish TTRPG content and learn as much as I can along the way. I will write it all down so I can share those learnings with everyone. The knowledge I acquire will get me a few steps closer to achieving my dream.
Now here we are on launch day and I'm reading back over that post and cringing. When I wrote that post, I believed that this project would be my main focus for the coming months. Instead, I ended up shelving it to work on Here Be Taverns.
My mistake was believing I had a clear picture of my future.
So much changed for me between that first post and today, that I can barely even comprehend it. The biggest change was when I joined Braden and Justin to focus on LegendKeeper in August 2021. "Biggest change" is an understatement–that decision will be counted in the small group of completely life-altering pivotal moments in the Book of Adam.
What I learned from the Path to Published
I'm proud of the final product. Working with Limithron, Walton, and Thomas was a complete joy. All three of them taught me something and inspired me. But if I'm being honest with myself: I still have a lot of work to do to help indie TTRPG creators.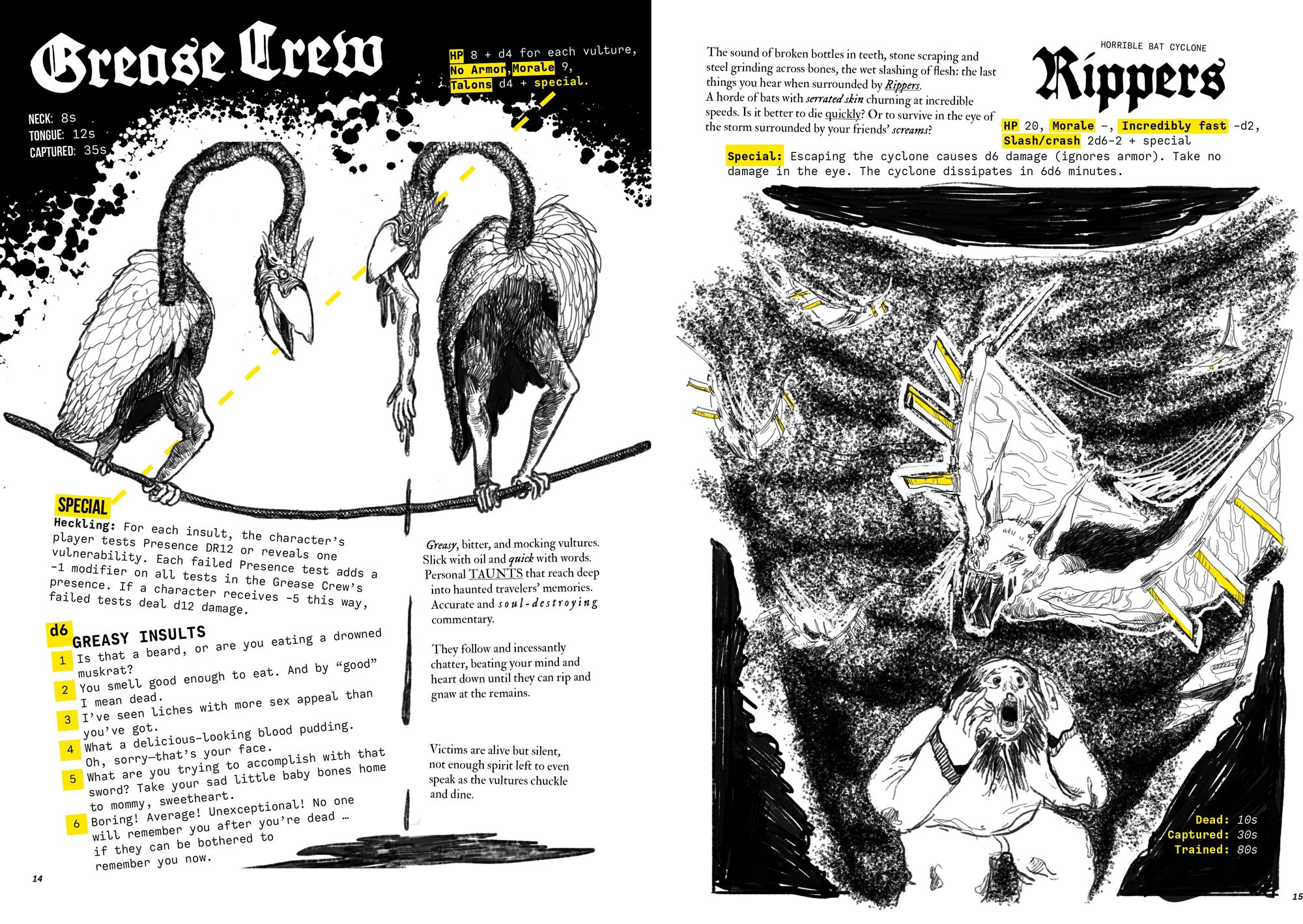 I've learned that I should not be the individual creator of projects like this (at least for now). Collaboration is everything. I work best as the catalyst and organizing force. I can also raise funds by building great software. I should continue to focus on doing what I do best, and then use the profits from my work to pay the true creative talent so they can do their best work. That's ultimately what got this project out the door.  
I hope that whoever reads this has the time and creative energy to drive projects like this. I hope one day you pitch me your project and I help you get it done faster than I did.