Happy Halloween from Sword & Source
For Halloween this year I've got Elder Witch Statblocks for 5e, horror prompts, and creepy AI art.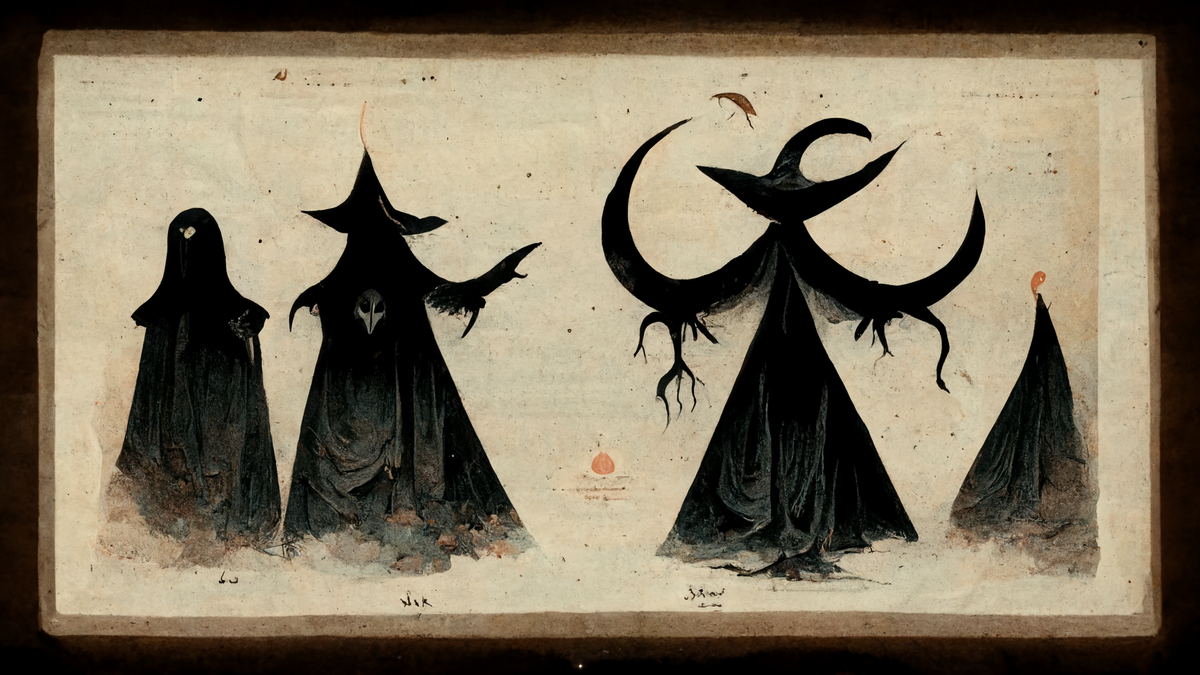 I made some things to help you put creepy content into your games.
Table of Contents
High-Level 5e statblocks for Three Elder Witches
One of my all-time favorite articles on Novus Bestiary is about The Three Mothers. This ancient triumvirate of witches deserves more attention–especially on Halloween.
I wrote the article and the statblocks were created by Monarch Arts. I used the Oracle art generator to create some new portraits for the witches and enhance the reading experience.
You can read the article and get the free images and statblocks here. Let me know if they make an appearance in your world!
PS. I dropped the prices on Oracle credit packs this morning. It's now $4 USD for 50 or $6 for 100. Thank you to everyone who has made a purchase so far. Your support is the reason I can keep building RPG products.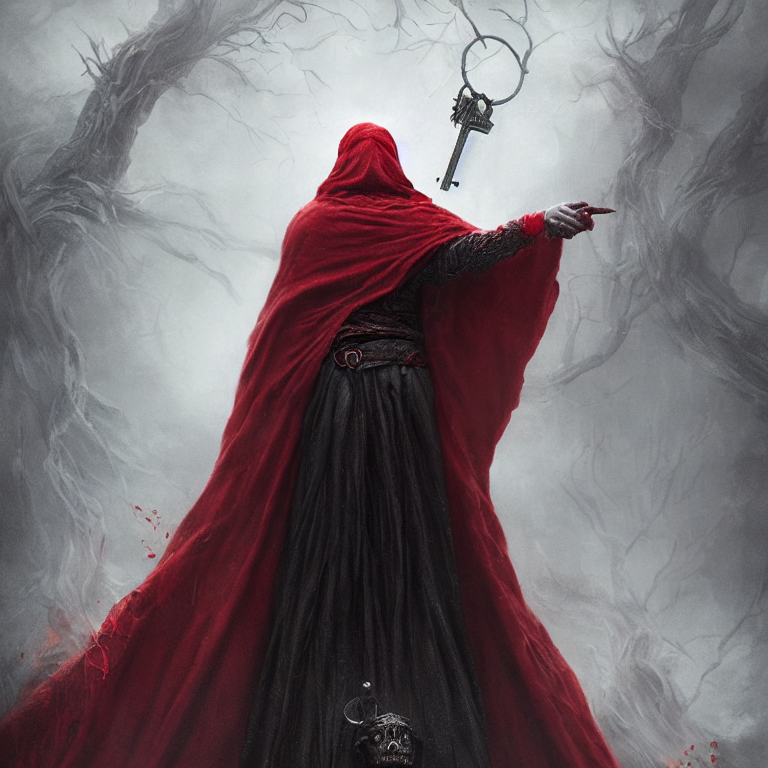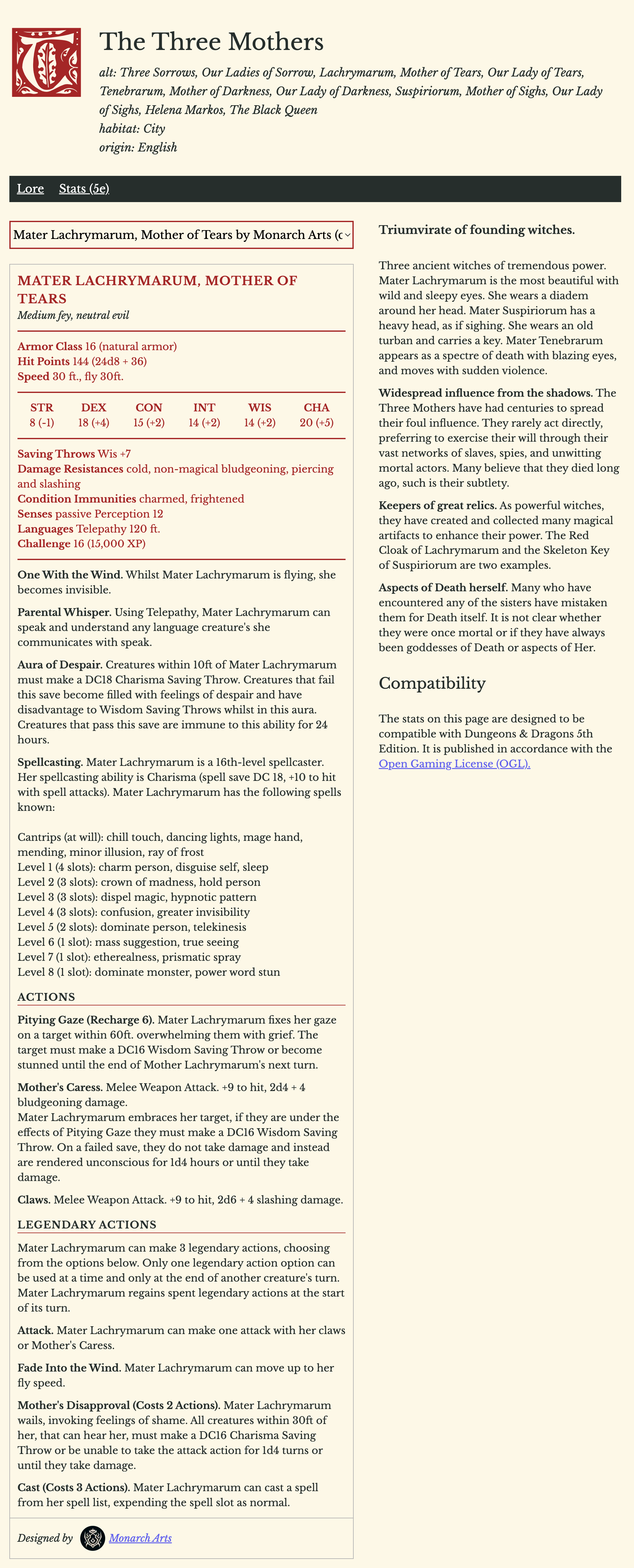 Horror Prompt Generator
One of the lesser-known generators on Here Be Taverns is the Horror Prompt Generator. If you are looking for quick ideas to flesh out a creepy story, this is for you.
It generates grim delights such as:
A brain in a jar, the name on the label matches your own.
A small hammer, touching it, you recall glimpses of a murder you did not commit... at least... you don't think you did.
Every time you look behind you, you see something following at a distance.
Have a spooky, sweet, and safe Halloween 👻