Launching Now: Dungeon Crawl Advent Calendar
Today I have 3 big announcements. My next project is a platform to help you create videogames. I'm launching a Discord. I'm launching a Daily Dungeon advent calendar.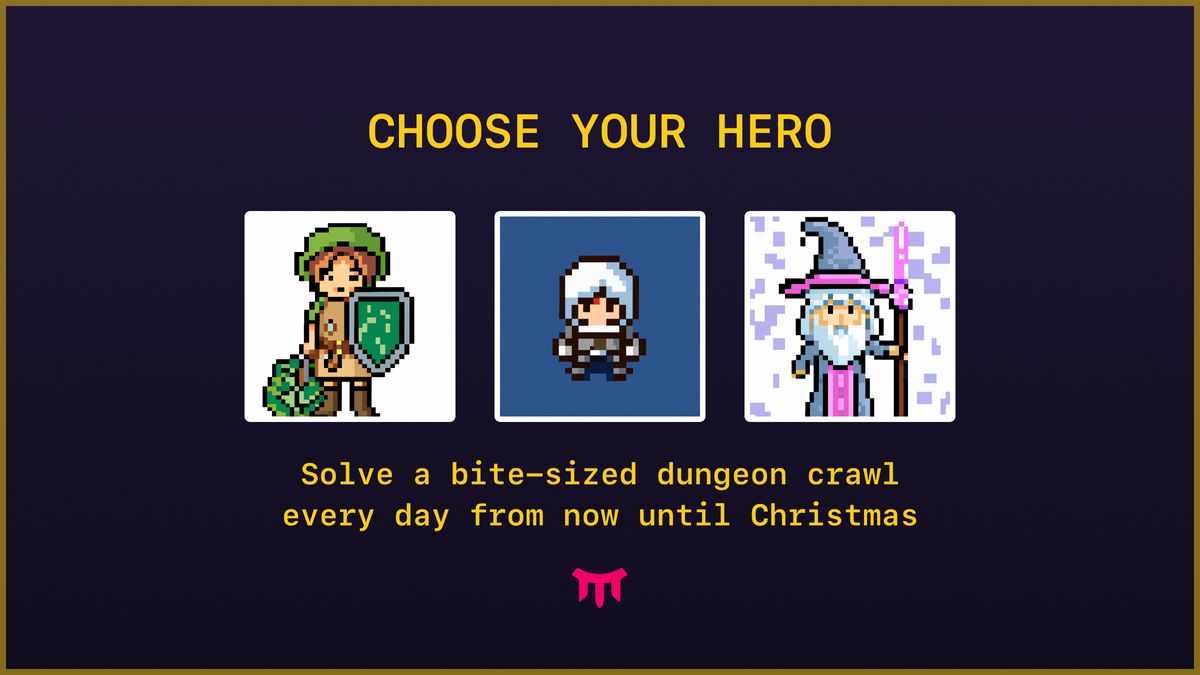 Today I have 3 big announcements:
My next project is a platform to help you create your own videogames
I'm launching the official Sword & Source Discord
I'm launching MUSE: Daily Dungeon - An advent calendar of bite-sized dungeon crawls
Read on to learn more or just hop into Discord to chat with us :)
Dream up quests. Dream up heroes. Make them with MUSE.
Games are the ultimate creative canvas. But it's still too hard to make your own. MUSE will be a new way to create, play, and share RPGs with your friends—RPGs only you could make.
For more than two years now I've been searching for a way to bring the magic moments in Dungeons & Dragons to more people. I've tried all sorts of things, from writing guides to working on worldbuilding wikis. Over the summer I had the great privilege to work on a project that taught me a lot about MMO design and it lead to an important insight: interesting moments emerge when a game lets you put yourself into it.
I think we need to go way further here. It's easy to look at modern videogames and conclude that we have it all figured out, but we don't.
Game-making tools like Unity are incredible, but you need to learn to code. What if it felt more like sketching maps or inventing funny NPCs for your D&D prep?
Modern game worlds are immersive, but they are very expensive to make so they end up like theme parks. The content and boundaries of what's possible is determined by a relatively small group of professional game studios. Whatever happened to the emergent, grass-roots weirdness of the early MUDs?
D&D is wonderfully weird and personalized. It's really the ultimate social gaming experience. But it is hard to get the group together for 4 hours each week.
We have super computers with limitless bandwidth in all of our pockets. We recently got the ability for anyone to visually express their imagination with Generative AI tech like Midjourney. I believe it's the perfect time to take another crack at this with fresh eyes, and honestly I can't help myself but try.
This project is my biggest one yet. It will be a while before I can offer you the perfect game making platform. Not everything is figured out yet. But that doesn't mean we can't release things, have fun, and experiment along the way!
I've already begun today in Discord.
Create your Daily Dungeon hero today in the Sword & Source Discord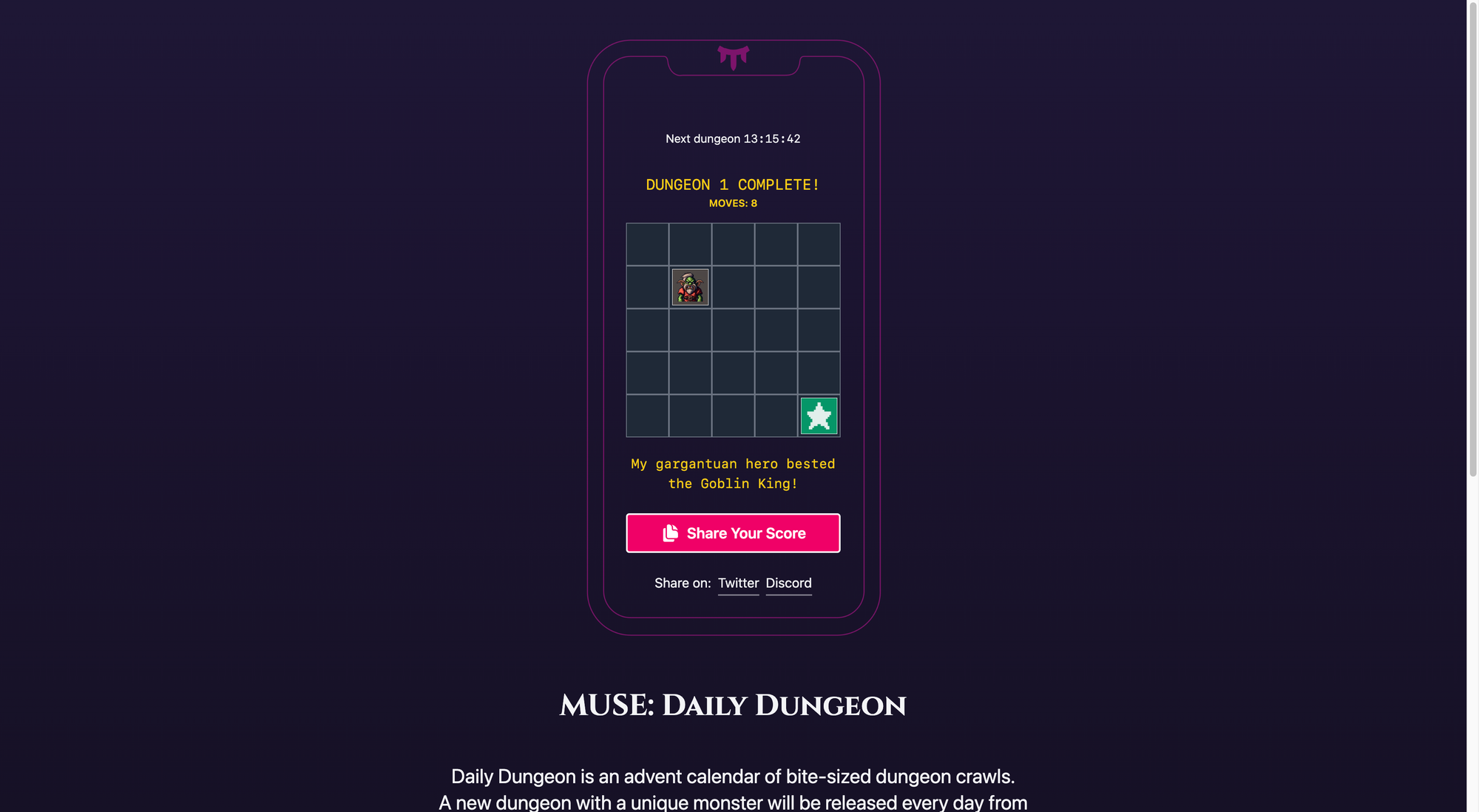 As a first step, I'm launching a Daily Dungeon crawl today. Every day from now until Christmas you can run through a bite-sized dungeon against a unique monster and obstacles. You can even create your own pixel art heroes in the Sword & Source Discord.
We'll be keeping track of which heroes become popular (and which ones die the most...). We'll also be discussing monster ideas, game design ideas, and generally chatting about all things RPG.
MUSE: Daily Dungeon is a tiny beginning, but it's in the spirit of the bigger project. A community of RPG fans coming together to create games and go on quests together ⚔️
Try the Daily Dungeon then Join the Discord to create your hero for free.
Thanks for being here!
Thank you so much for being a part of this. Your honest feedback and excitement will be the crucial ingredients in everything I build next.
You are always welcome to reply if you want to chat, or you can find me in Discord.

–wazels#1693 (Adam)